7 Conditions to Watch Out For this Season
Spring just ended, but in Arizona, it doesn't feel quite so. We still have rains as we approach the peak of the Arizona Monsoon season.
While it is eagerly anticipated, we should know it comes with its dangers for drivers. The rain, the storms, animals that have emerged from hibernation and have begun looking for food and fun, wet roads and cyclists all pose a danger to drivers.
You cannot stop driving because of these dangers, but it's important you stay safe. Being able to identify the sources of these dangerous situations can help you avoid them or manage them.
To increase our chances of safe driving, let's evaluate 7 conditions to watch out for during this season.
1. Heavy Rainfall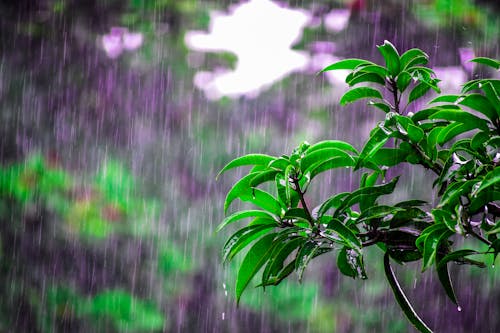 We know that what means; wet pavements. It is generally unsafe to drive on a wet road. This is because of the oil residue in pavements. Accidents occur a lot during rainy weather, so be careful. Don't speed, keep you headlights on and ensure your tires are in good working condition. Your vehicle tires should have adequate tread, don't drive with worn tires.
2. Cyclists
Because of their warm weather, most motorcycle and bicycle owners have brought their rides to the road. Be careful when driving on roads with cyclists. Give them a wide berth. Don't drive close to them. In fact, it is recommended to give the motorcycle or bicycle closest to your a car's length space.
3. Animals Crossing
As said earlier, most animals are to feed and mate. In this period, they are very active. Be careful, always be on the look out especially if there are forests flanking both sides of the road. Be especially careful during dawn and dusk because you can't really see. Remember they just appear without warning, so be on the look out.
4. Pot Holes
For some areas that experience a lot of snow, this is usually the problem. This is because the ice combines with the salt in the paved road to form potholes. So be careful, you don't want to speed over potholes. If you do your car may be seriously damaged. As a precautionary measure, slow down whenever you see a water puddle on the road. This step is important because sometimes the water covers over big potholes and you won't know what hit you.
5. Speeding
Because of temperature rise, drivers tend to increase their driving speed. Watch your speed though, especially in cyclist prone areas. It is also important to take note of school children crossing. Even when it's raining or the pavement is wet, don't speed, slow down a little.
6. Medication for Allergies
Spring came with the release of some allergens. If you're a driver and you're experiencing reactions. Get medication as soon as you can. But be careful, you do not want to have meds that will make you drowsy while driving.
7. Poorly Inflated Tires
Tires are very important. Check them regularly. Make sure they are properly inflated. Make sure the tires still have their tread in good order. Check your tires and inflate them at least once a week. Your car will thank you.
The spring season came with pleasant and potentially dangerous situations too. Being aware makes you a step ahead as you step into the rainy season. Notwithstanding, accidents are prone to occur. If the vehicle is damaged, get it to a good auto shop for repairs. Sam's auto body and paint will be glad to be of assistance to you with your auto body repair needs.